Best new Android and iPhone apps (February 9th – February 15th)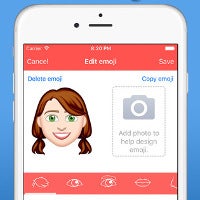 Another week has passed, and as always – tons of new apps have popped up in the App Store and Play Store. For those who are always on the look for fresh new software, sifting through all of the new uploads may be a daunting task. But fear not – we're here to help, as each week, we comb through the stores and pick some of the more eye-catching apps that are out there.
So, we have a fresh and fun news app, an app that lets you post small audio messages (audio Twitter?), a cool new launcher and keyboard for Android , and more! Check them all out below, let us know which ones you liked, and certainly speak up if you know of a super-awesome new app, which we managed to miss.
New for iOS
New for Android