Best new Android and iPhone apps (February 23rd – February 29th)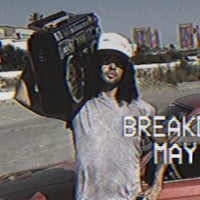 Another week has passed, and another heap of apps has been uploaded to the App Store and Play Store. For those who wish to try new apps on a regular basis, sifting through all of the new ones may be a daunting task. But fear not – we're here to help, as each week, we comb through the stores and pick some of the more eye-catching apps that are out there.
So, we have some new productivity organizing apps, a cool cooking app for newbies, a cool camera app that made the jump from iOS to Android, a couple of new Microsoft Garage Project apps and more. Check them all out below, let us know which ones you liked, and certainly speak up if you know of a super-awesome new app, which we managed to miss.
New for iOS
New for Android