Best new Android and iPhone apps (December 8th – December 14th)
2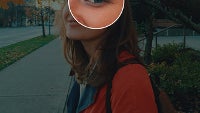 Another week has passed, and another heap of apps has been uploaded to the App Store and Play Store. For those who wish to try new apps on a regular basis, sifting through all of the new ones may be a daunting task. But fear not – we're here to help, as each week, we comb through the stores and pick some of the more eye-catching apps that are out there.
This week around, we have a couple of interesting apps for video and photo editing, music creation, and let's not forget – Microsoft's Cortana! Check them out, let us know which ones tickled your fancy. If you know of a brand-new app that deserves to be in this list, but we overlooked – drop us a line and we will find a way to have it mentioned in the future!
New for iOS
Slide – 3D GIF Camera
Price: $1.99
Slide lets you capture an object from a few angles by circling your camera around it. The result is a moving GIF, which emphasizes on recreating the photographed item in all of its three-dimensional glory. There are similar apps for Android, which actually do this better by letting the user look around in the scene, instead of just giving you a constantly looping GIF, but hey – it's still something.
Camera Noir
Price: $2.99
This app offers a simple interface, but powerful functionality. Like the name suggests, it lets us turn an image black and white and apply some additional retro effects for authenticity. There are also options like a clarity slider, or deep editing tools, such as the editable histogram, or luminance adjustment for each spectrum color to make certain details in your photo pop.
Video Editor by MoonLight
Price: free (IAPs)
An image enhancer app for video – much like an ordinary photo editing app, it offers pre-set filters and sliders for contrast, brightness, tint, saturation, and exposure. Pretty much a quick-fix app you can use every time before sharing your clips.
Auxy
Price: $4.99
An amazing musical app for building loops, employing a simple and straightforward interface, which gels well with the iPhone's touch input. Don't let the modest menu fool you, though, this app's soundbanks are full with some pretty impressive samples and effects!
New for Android and iOS
Cortana
Price: free
Microsoft's own voice assistant finally arrives on Android and iOS. Granted, she (we would call it "it", but we are afraid she might take it personally) doesn't carry over her full set of functions over to the rival operating systems. For example, you can't have her toggle phone settings on and off, and you can forget about the "Hey Cortana" wake-up command work on iOS. On Android, Cortana will listen for it only when the phone is on a homescreen, or if the Cortana app is open. In any case, if you've wanted to see if Microsoft's voice assistant is as snarky as those YouTube vids make it out to be – you can check it out now.
New for Android
Flow Home
Price: free
Flow Home is an Android launcher that looks much like a super-charged Flipboard bulletin, or HTC BlinkFeed. It eliminates the classic "grid of icons" and gives us a card-based feed that shows our actual notifications and latest news right on the home screen. The actual app drawer can be called out by just sliding to the left, but there's also a "favorite apps" button on the actual home screen, which will quickly show you your most used apps.
Picture2Clock
Price: free
A clock widget generator, which lets you use your favorite pictures as the background for its... well – clock. It offers a few basic shapes with digital or analog display versions. The free version only lets us build one clock, while the pro purchase ($1.99) removes ads and lets us create as many widgets as we want.
Paperback
Price: free
A note-taking app that strikes us as a "more organized Keep lookalike". It's got notebooks and categories and syncs with Evernote, so you can instantly move all your stuff over, if you happen to be an Evernote user. We'd say it's worth a look if you are a devout smartphone note-taker.