Best new Android and iOS apps (May 4th - May 11th, 2015)
11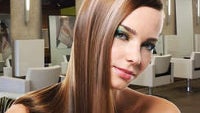 Hey, app lovers! Another week rolled by, which means that another heap of new apps has been poured in the App Store and Play Store, waiting to be downloaded, used, and evaluated. "Keep it" or "delete it", that's every app's final exam – or worst nightmare.
So, just as we do every Monday, we've combed through and picked up a few offerings that look interesting and may be of use to you. So head on down and see what we've got for iOS and Android – what did you download? Did it pass the quiz? Did we miss to add an amazing new app that you feel should be included? Let us know!
New for iOS
Verve
Price: free
Verve is a browser from images from Imgur. It's well arranged and will also give you access to your account, picture uploading, voting, and sharing. Naturally, it will allow you to browse images by "new", "hot", and "top" categories.
SPOTR Pics
Price: free
SPOTR is a social app, which lets you caption and share your pictures with your friends. They can respond in kind by recaptioning the images and shooting them back, giving you a fun medium for some inside comedy.
Penny Punch
Price: free
If you do a lot of mobile photography with your iPhone and, for one reason or another, you find yourself needing to watermark your images via your phone, Penny Punch may be what you need. The app does just that – add your own custom logo to the chosen images, so your trademark will remain stamped on them as you send them out to wherever they need to go.
PicMonkey
Price: free
A simplified photo editor that has all the tools – presets, saturation, warmth, tint, and fade, filters, red eye reduction and selective color editing and removal. You can also add some stickers and frames if you are one who likes to sprinkle those on their selfies, or add text and drawing by hand.
Classicalc
Price: $0.99
A "classy" calculator, which will play musical tones from a major scale as you punch in your formulas and calculations. Comes with a few different color schemes, each one bearing a different major scale. It also integrates with Apple Watch, allowing you to move back and forth both devices, as your calculations get automatically synced.
New for iOS and Android
Wanderu
Price: free
Wanderu is a service for the travelers as it allows you to find and book the best deals on bus and train tickets for whatever trip you may be following. It has recently launched its app for both Android and iOS to make booking on the go even easier, and even supports mobile boarding (with supported carriers), which allows you to use the app as a ticket, instead of digging through your bags for that paper sheet.
New for Android
Notification Reminder
Price: free
Allows you to pin reminders and alarms inside your notification tray, making sure that you will see them often. They can be snoozed or dismissed directly from the tray, and the app has a few cool productivity features – for example, it can be set to auto-close itself after you add a new reminder, which will save you a tap or two on top.
DreamTrips
Price: free
With DreamTrips, you can plan, share, browse, or just (gasp) dream up your desired vacation. The part with checking out others' trips is pretty cool, as you can steal ideas, keep yourself motivated, or just drool over places and experiences that you may not visit in the near future, with pictures taken from regular folk, instead of fluffed-up promo material.