Best new Android and iOS apps (May 19th - May 25th 2015)
6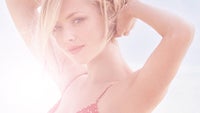 Another week, another heap of apps on the iOS and Android stores. Interested what's new, but can't get yourself to pick through all the new offerings? Fear not – we combed through them for you and ended up with a bunch of different apps for both platforms.
In case you are just tuning in, this article is part of a weekly column – we are eyeing the new apps that come out weekly, and update you on anything worth checking out every Monday. If you missed last week's pick – it's
here
.
So, without further ado, let's check out some interesting apps that came out this week, 05.19.2015 – 05.25.2015, on the App Store and Play Store.
New for iOS
Carbo
Price: $3.99
A note-taking app that doesn't force you to put away the paper and pencil – quite the contrary. You can use Carbo to take a picture of whatever notes you take and the app's rendering technology will turn them into digital versions of themselves, tucked in your phone's memory. You can also edit them and doodle or mark whatever changes you need to.
Layapp Pro
Price: $1.99
A collage-maker app that offers a wide variety of pre-set templates and helps you quickly and easily combine your favorite snaps into a single photomontage.
Plaza
Price: (free)
Plaza is a social network that helps you connect with people and discuss landmarks in different cities or locations. Planning a trip to Las Vegas? Log in the Plaza page for Las Vegas and see what's hot in town. Wondering what's going around your own home? Log in the page for your city, read up on what people are posting.
Paint Paper Studio
Price: (free)
Paint paper lets you add doodles and text to pictures or blank canvases, filled with various vibrant colors. If you are one who likes to create lots of images to communicate ideas or funnies – you may enjoy this one for a while.
ReddImager
Price: $0.99
Avid Reddit user? ReddImager will display pictures from the subreddits you follow directly to your Apple Watch. There is next to no setup required – just pick the subreddits you want fed to you from the paired iPhone.
Pixlr
Price: $0.99
Another picture-editing tool, rich on effects, filters, auto-enhancement, and the fun 35 mm camera simulation effect. If you are an avid shutterbug, you may want to add this one to your photo app folder.
Accordion
Price: (free)
Ever wanted to hold your iPad straight and play some old German accordion folk tunes? Or you just like to explore musical apps and what they have to offer... Either way – Accordion is a free app with high definition samples that may help you scratch that specific itch for a while.
KORG iM1
Price: $19.99
In love with the classic sound of the M1 workstation by KORG? The sequencer that was first introduced in 1988 still stays in the hearts of many nostalgics and musicians and the company has attempted to recreate the sounds it provides in this iOS app. Plug in a MIDI controller in your iPad and you're back in the early '90s!
MOOVIT
Price: (free)
MOOVIT helps users with useful data on bus routes, station information, current state of bus lines et cetera. The app has recently been updated with support for the Apple Watch, allowing you to keep track of what's going on along your route by just glancing at your wrist – pretty useful, especially if your iPhone is the gargantuan 6 Plus.
New for Android and iOS
Twitch
Price: (free)
Avid gamers know what Twitch is – it's a service where you can stream yourself playing your favorite games, or, more precisely, watch others stream themselves and weep over how you will never be this good. You can now do the latter activity from the comfort of your mobile device!
New for Android
Layout for Instagram
Price: (free)
Layout for Instagram does pretty much what the name suggests. The app is made by Instagram's own developers, so it should be pretty much the best as far as actual integration goes.
App Locker
Price: (free)
App Locker will allow you to keep nosy people away from apps that contain your personal stuff – chats, for example. The lock itself is pretty much in a form similar to the ones used to lock your phone – PIN or pattern draw.
Touch Pianist
Price: (free)
Not an app that will let you freeplay the piano, this little fellow will play a pre-set music piece by just tapping anywhere on the screen. The tempo is set by your taps, which is pretty much all the control you have over the actual music. Still, it's fun, the colors that float around are mesmerizing, and the sound pieces are of an enjoyable quality. You will have to buy extra songs if you get tired of the few that come with the free version, but hey – a try is free, and the tutorial is programed over the Moonlight Sonata!