Best new Android and iOS apps (June 9th - June 15th)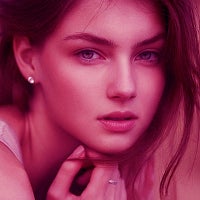 Hey there, app hunters! Another week has rolled by, and with it – another heap of new apps has been poured in the App Store and Play Store, waiting to be downloaded, used, and evaluated. With the hundreds of different titles that appear every week, it's expected that you may miss an interesting new app or two, or get discouraged to look for them.
But fret not – every Monday we try to filter out a few that look interesting and may be of use to you. Naturally, this week is no different, and we've got some offerings for shutterbugs, the creative folk, the organizers, and even some for the musicians. Head on down and check our list out, then let us know which ones you liked. Did we miss to add an amazing new app that you feel should be included? Tell us!
New for iOS
Phixr
Price: $0.99
A simple, little photo editing app that doesn't bait you with a low initial price and lots of in-app purchases. Phixr costs a buck and you get all of its features and filters period. Granted, it doesn't have an insane amount of editing options, shutterbugs will want to check this one out if they are on the hunt for a light app that can take you from photo snap to processed image in a hurry.
OS Maps
Price: free
OS Maps has that "printed map" look that some of us may be forgetting by now. Aside from the different aesthetic, it's an app geared towards hikers, with features for bikers and runners in the pipeline (or so the developer says). The app lets you either plot a route for your trip through the wild, or to record your tracks as you walk it. Different area maps are purchaseable from within the app and can be downloaded for offline use.
Next Keyboard
Price: free
Next Keyboard is a successfully backed Kickstarter project that seems to include a lot of things that iOS users would miss. For one, the keyboard displays upper and lower case letters, effectively indicating when the shift is pressed or depressed. It also allows the user to accurately move the text cursor by sliding a finger across the spacebar key. Other features include text prediction, swipe typing, easy emoji access, and emoji prediction. Sure, some of these features are not going to be so missed once iOS 9 rolls out, but for the time being – you may want to give Next Keyboard a go!
Purple Notes
Price: $0.99
A Notes app on steroids, this little fellow supports text formatting, notebooks and sorting, pictures within notes, AirPrint, password-protecting notes (supports TouchID), backups, and categories. It also has Watch support for quick glances of your notes. Some of these features will come with iOS 9, while others seem like they will still be unique to Purple Notes post-October.
I Am the Artist
Price: $0.99
An app that allows users to draw quick abstract paintings and use them as backgrounds, or send them off to friends. The user can select a pattern, meticulously position elements, or choose to randomly splatter them across the canvas.
Attack Drums
Price: $14.99
A drum maching that gives the user deep customization access to its sounds and patterns. There are 24 basic sounds and four banks for effects, which can house a delay, EQ, overdrive, phaser, flanger, chorus, or vocoder. The app supports inter-app audio, MIDI, and exporting to audio files.
New for Android


Machinima
Price: free
Machinima is a massive YouTube channel that tries to cover a wide variety of gamer interests – from funny videos, to trailers, to gameplay, interviews, speculations, et cetera. The app allows fans to watch the channel, connect, fan-created images, gifs and memes and generally go deeper with their fandom.
PBS Video
Price: free
PBS' official app allows users to view videos from new and old shows. It also gives viewers access to online series, such as Secret Life of Scientists and FutureStates.
Crafting Guide for Minecraft
Price: free
Minecraft is a huge phenomenon – there is no doubt about that. What looks like a simple, child's game is actually one of the deepest, most customizable, and sometimes frustratingly hard gamer experiences that are out there right now. The crafting system itself is enough to make one dizzy, so if you are feeling a bit daunted, or just think that you may be missing something – this companion app may help.
Perfect Piano
Price: free
An app, which allows you to either free-play, or learn the piano. It can slow down or speed up an excercise, display music sheets, record your performance, play samples from 9 different instruments, and supports external MIDI keyboards via USB.
Honorable Mention: Walk Band
Price: free
Another one for the musicians – Walk Band was released a couple of weeks ago, but we missed it. It receives an honorable mention in our pick today, because we like the idea of having a GarageBand-like app for Android. And, yes, Walk Band looks a lot like Apple's own musical app for iOS, and offers a lot of the same functions (sadly, it's missing the "smart instruments").