Best new Android and iOS apps (June 16th - June 22nd)
5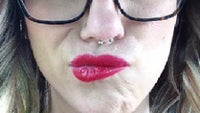 Let's start off the week with some fresh new Android and iPhone apps! As we do every week, we've combed through the Play Store and App Store looking for new offerings that may be of interest to you, our reader.
And boy, this week, we've got quite a few unorthodox offerings – no photo filter apps this time around. On the Android side, we found a couple of "discovery" assistants – one for your social and one for your gaming life. For iOS, we've got a scanner, a smart photo library organizer, and a pretty cool cooking recipes / guides app.
Check them out below and let us know which ones you liked. Know of an app that deserves to be listed here? Let us know!
New for iOS
Picjoy
Price: free
In the wake of Google's huge Photos update, which allows users to search for pictures by entering places, events, weather, et cetera in the search field, and Apple announcing similar functionality for iOS 9's Photos app, Picjoy comes as an alternative. This 3rd party offering taps into iCloud, with Dropbox, Google Drive, and Amazon Photos support coming soon, with the idea being that you wouldn't have to move your memorabilia from one storage to another just to be able to use it. Picjoy also puts emphasis on privacy and promises to not use any of your personal information for marketing.
Your photos will automatically be categorized by date, season, holiday, specific landmark or event. You can also add custom tags and short stories to any picture from your gallery. The downside is that the search engine is not as advanced as Google's (for example, you can't just search for "dog", "flower", "girl", etc), but since the app is still a work in progress, we have high hopes for it.
Pic Thread
Price: free
A Snapchat and Twitter child on steroids, Pic Thread allows you to create a group conversation consisting of nothing but photos. You can have a private thread with your pals or join / create a public one. Sure, it also supports chat in between pictures, but we see it more as a meme sharing tool than anything else. Have at it!
NextScanner
Price: free
NextScanner is a neat app to help you get documents or pictures into a black-and-white printing format. Great if you need to quickly capture the notes from a whiteboard, or to "scan" a document for printing. It employs an image processing tech that tries to "flatten" an image, remove unneeded details and leave only the accents (such as text) in black-on-white format. The amount of processing can be easily tweaked via two sliders. The app also allows you to crop the image as you desire.
u.can cook
Price: free
A pretty neat cooking app that contains more than 120 recipes, categorized into starters, mains, and desserts. It also features instructional videos by chef James Martin (from BBC's cookery series "Saturday Kitchen") for all the cooking newbies out there. Through the app, enthusiasts can participate in monthly competitions, get links to free online literature, or participate in developer Canned Food UK's social media channels.
Take 5 on the Go
Price: free
With all the health talk that has been going on in recent years, you've probably heard about, and even contemplated on, taking up meditation. But where does one start, and how do they go about it? Take 5 tries to guide you through the process of getting in the habit of meditating by issuing a 30-day challenge. The app will remind you to "take 5" minutes to meditate, and will guide you in case you don't know how to do it (no, it doesn't involve levitation). You can skip up to 5 scheduled sessions out of all 30 days. If you drop out of any more, you "lose" the challenge.
SidTracker64
Price: $12.99
A retro-style music creation tool that will churn out 8-bit melodies with all their retro flair. SidTracker64 comes with its own library of bleeps and blarbs that were common in the good old console games of the '80s and early '90s. You can, of course, use it to create your own sounds. The app fully supports external MIDI controllers and its low audio latency makes it fit even for live use. Composed tracks can be exported as audio or .prg files – these run on the original Commodore 64 PC, just in case you are that much into retro stuff.
New for Android and iOS
Craze
Price: free
Craze taps into your interests and location information and keeps you updated on local events that it believes it will be interesting to you. Great app to discover social happenings around you and to help you keep track on what friends and favorite venues are up to. Craze can also fetch tickets to an event for you, omitting the need to surf around distributors' websites. The app supports Android Wear and feeds glanceable info to your smartwatch.
New for Android
The GameOn Project: Best Games
Price: free
A great app for gamers, the GameOn Project collects some information about you when first starting up, then feeds you games that it believes will be interesting to you. You can rate its picks, so that it will constantly "learn" and better its suggestions next time around. Certainly a tool that a gamer would appreciate, given the vast jungle that the Play Store is.
Clock
Price: free
For the purists out there – Google released its own Clock app to the Play Store. If you own a skinned phone, but are looking for as many Material Design-compliant applications as you can find – you can now add it to your collection and enjoy flat, colorful alarm settings.
Adobe CC suite
Price: free (all apps require Adobe CC registration)
Creatives will be happy to know that Adobe's photo editing apps are back in the Play Store. Photoship Mix allows you to edit photos, cutting parts out, merging them with other images, editing colors, or applying filters. Shape allows you to convert captured images into vector graphics. Brush lets you convert your photos or graphics into brushes that can later be used in Photoshop CC or Illustrator CC. Color lets you sample the colors from a picture, allowing you to create themes, usable in Photoshop, Illustrator, and InDesign.