Best new Android and iOS apps (April 28th - May 4th 2015)
2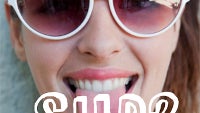 Salutations, app-thirsty smartphone aficionados! The day has come again, just like every week, for us to grind through the App Store and Play Store and come up with some interesting
games
and apps for you.
Surprisingly, there are no new photography apps in this week's selection. On the flip side – musicians may want to keep a close eye on what we managed to fish out of both stores. So, go ahead and check the apps out and let us know which ones ended up staying on your smartphone.
Oh, and May the 4th be with you!
New for iOS
Bitween
Price: (free)
Can't make a decision to save your life? Bitween might help – simply put, you take a picture of the two items (or item conditions) that you are currently torn between and then let the community vote on which one is better. You can also vote on other people's dilemmas, of course.
Perisfind
Price: (free)
Twitter launched its Periscope service for iOS around a month ago, and it quickly became popular (basic rundown – you stream a video from your phone directly to your Twitter followers). As you may guess, browsing streams on the app quickly became a cluster of confusion, as there are massive amounts of streamers. Perisfind tries to make sense of the confusion by at least letting you filter streams by language. It will also allow you to share a stream on your social networks, or save it on your device.
Terra!
Price: (free)
Offline navigation services are definitely a godsend when traveling in areas with bad coverage, and a great tool for those on limited data plans. Nokia's HERE maps definitely stole the show, but now, Google's Maps also allow users to download sections for offline use. Terra! is yet another alternative in this field, so if you are looking for a different flavor – check it out.
Enkl
Price: $5.99
A monophonic synthesizer for the musically-inclined, Enkl presents a fresh visual style and offers two oscillators, each capable of generating triangle, sawtooth, square, and noise waves. You will find the mandatory high cut, low cut, and resonance filters, together with a 3-band EQ, arpeggiator, legato mode, ping-pong delay, and MIDI support among other goodies.
BIAS FX
Price: $29.99
Coming as an expansion of sorts to Positive Grid's BIAS Amp app, BIAS FX will allow you to import your favorite creations from BIAS Amp (or just use the stock presents) and combine them with 25 different effects and create some complex signal paths with dual-amp setups. It is basically JamUp Pro on steroids.
New for iOS and Android
Alfred
Price: (free)
Alfred will help you turn your old iPod / iPad / iPhone or Android tablet / handset into a live streaming webcam that you can check up on with the phone in your pocket. Pretty cool for those who have been thinking about adding a cam to check on the pet, or for home security reasons.
New for Android
PinTasking Open Beta
Price: (free)
Note: Android 5 and above requires root.
PinTasking expands your phone's multitasking capabilities by letting you pin active apps, in bubble form, to the edge of your screen. You are then able to recall the given app at any given moment. The app supports browser integration and can replace that Google Now gesture (hold home, swipe up) that many may still be finding useless.
Kanvas Keyboard
Price: (free)
Kanvas keyboard will let you reply with pictures, scribbles, custom text-in-picture, or .gifs, while retaining a regular keyboard within its functions, which means you don't need to swap back and forth between different keyboards. You can also add templates to favorites, making it easier to re-use your best self-memes.
AppHunt
Price: (free)
A great app for those who are always on the lookout for... well, great apps. AppHunt will set up a list of trending offerings, keeping you always in the loop of what's new, hot, and possibly relevant to your interests.
edjing PRO
Price: $7.99
A DJ-ing app with a friendly interface and plenty of the essential functions – 2 track mixing, BPM detection and matching, pre-cueing, looping, 3-band EQ, reverb and delay, among others. Some may say that the asking price is a bit steep for something that might end up being used as a glorified .mp3 player, but then again – the same goes for plenty of DJs, too. There is a free, non-Pro version of the app
here
, but it's much more limited, with a rather different interface.