Best music players for iOS
8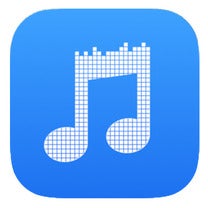 Do you like music? Of course you do, and so does every other human being on the planet. It is one of the oldest and most popular forms of art and entertainment. It is also easy to consume at any time and any place – just throw some tunes on your phone, plug in a pair of headphones, launch your music player app, and enjoy!
Now, about the "music player app" part of the formula, we're sure that any phone's stock music player app gets the job done. This applies to iOS's Music app as well – it is easy to use, rich in features, and supports a variety of audio file formats. But at the same time, the App Store is packed with alternatives which aren't bad either. In fact, many third-party music players for iOS come with smoother UIs and features that you won't get on the stock app. So we thought we'd make a list of our favorite music player apps on iOS – apps that you can try if the default music player isn't cutting the mustard anymore.
Which iOS music player you like best? Let us know in the comments!