Best mobile projectors: from pocket-sized to big-screen
1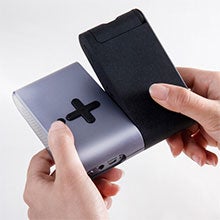 When you've got a smartphone in your pocket, you're carrying around a ton of power. Whether you're playing games, putting together a presentation for work, or just kicking back and watching a movie, the combination of modern graphics hardware and beautiful high-resolution displays mean that today's phones are easily capable of wowing with their impressive visuals. But what if you want to share some of that awesomeness with others? Kinda hard on a five-and-half-inch screen, right?
If you've got a TV nearby, there are plenty of options for getting your smartphone's content onto that big screen, whether via something like Chromecast, wireless Miracast streaming, or
even a wired HDMI or MHL connection
(with compatible phone hardware).
But TVs aren't always so easy to come by, and even when you've got access to one, you're often stuck watching wherever it's mounted; going big-screen with your phone's display output can mean giving up on the portable flexibility we so value from mobile devices.
There's a solution, though: projectors.
A good projector gives you a screen the size of your choice
, basically wherever you've got a spare wall, and modern options pack some decently bright output into compact, portable form factors.
Shoppers today have a number of choices when it comes to mobile-friendly projectors, so lets take a look at some of the best around: