Best iPhone camera apps: camera replacement
10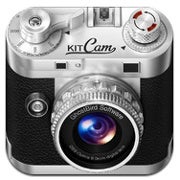 The Apple iPhone gave the start to the smartphone revolution nearly six years ago, and with time it slowly evolved to be more than just a terrific device for accessing the web. It became the world's most used camera. Most recently, we compared the latest iPhone 5 against its 2013 rivals and concluded that on many occasions Apple's smartphone bested them all delivering consistently pleasing colors and performing well in both sun and rain, day and night.
Being such a prolific device, it's no surprise there is a huge enthusiast iPhone camera community. Instagram did not become a billion dollar company by chance - it was mostly because of the iPhone.
But as a simple device with an almost fully automatic camera, photo enthusiasts crave more manual control: more settings, more filters, more editing options. Good news is all of that is there. Some of the best camera apps are built for the iPhone. Here are the ones that stand out from the rest, ones that you won't regret buying, here are the essential ones.