Best iPhone and iPad educational and learning apps for kids (2014 edition)
2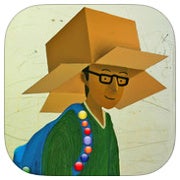 Kids are tremendous learners and you'd notice this right away when you give your youngster a device like the iPhone and iPad, and see how junior gets to learn how to use it quicker than some adults.
But unless you curate this process, installing the right apps, your kid will probably get lost playing games and not learning much about the world. If you want to add some more value to the time your youngster spends in front of that iOS gadgets you have lying around, you would want some apps that make learning fun and enjoyable.
We've summed up our favorite learning and educational apps for iPad and iPhone right below, picking ones from different areas, so your kid does not get bored that easily. Take a look at this selection, and let us know which are your favorites here, and if you've found another gem in the depths of the App Store.