Top 6 best iPhone 7 wallet cases
3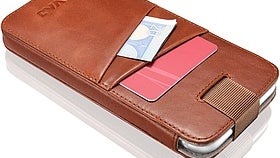 On the lookout for the best iPhone 7 wallet case? We did some digging around and we're ready to talk about what we think are the best wallet cases for the iPhone 7.
Wallet cases have been around for a while as a niche product for those who want to keep their cards, cash, and phone in one place. With the boom of Apple Pay mobile payments, however, wallet cases became more relevant than ever, seeing as today's iPhones are literally a part of our wallets.
Please note that we've tried to diversify our suggestions for the best wallet cases to include various build materials, designs, and functionalities.
As always, if your favorite wallet case for the iPhone 7 isn't included here, drop us a comment in the section below. We'll update this article to include any potent suggestions.