Best iOS-like Android launchers and customization tools
15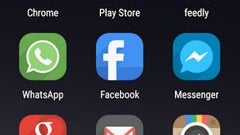 Since Android lets us easily customize its appearance in almost any imaginable way, it's no wonder that some users end up wanting their Android UI to look like it's been made by the competition. Case in point: there are quite many launchers and customization tools that bring an iOS look to Android, and people are actually using them.
If you want to find out what are the best ways to make your Android UI look like iOS (sometimes just partially), we have a selection of launchers and other apps that you need to check out. All are available to download via Google Play, and are listed in no particular order:
What do you think about iOS-ifying Android? Would you do it? Or are you already doing it? Let us know.