Best high-end, mid-range, and entry-level LG phones you can buy right now (November 2016)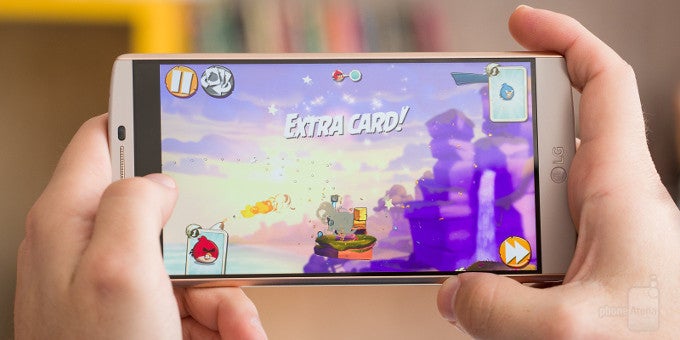 If you were asked to name a couple of top-ranking Android phones, there's a fairly high chance that an LG-made one would be among the first ones that come out of your mouth. And for a very good reason - LG has devices covering all ends of the spectrum, with some of them being pretty innovative and standing out with a feature or two.
So, you've decided to get yourself a new phone and have a penchant for anything that LG has put its distinguishable logo on? A fine choice. Here are the best LG phones you can get right now.

We've separated them in three categories – high-end, mid-range, and entry-level – for your convenience.
High-end
LG V20

With the Galaxy Note 7 out of the picture, LG has less competition than usual and the rare chance of capturing a larger market share. We feel that with the V20, LG really has a winner up its sleeve - it's a multimedia powerhouse aimed at more advanced users and content creators. It's not merely covering all the bases, but also building on the strong foundation established by the LG V10. Apart from the top-end hardware, the V20 also raises the bar when it comes to high-quality audio playback and sound recording. Oh, and it's worth noting that it has a removable battery even though it's made of metal, which is definitely not a sight you can see every other day.
LG G5

In theory, the G5 truly shines with its modular design, but in reality, it's not exactly a game-changer. Don't get us wrong, the concept behind it is good, but the lackluster selection of third-party modules is what's truly disappointing. Modular design apart, the G5 provides a pretty decent flagship experience, with decent specs and mostly polished software experience . It has an accurate fingerprint scanner at its back, a display that achieves very good maximum brightness, and finally, a pretty good camera.
LG G4

Although it's already a year old and a bit long in the tooth, the LG G4 is technically still a high-end device that doesn't fall much behind the newer LG devices. Some may even argue that it boasts superior build quality in comparison with the LG G5, but we wouldn't jump to conclusions. What can't be argued is that the G4 had one of the better cameras in 2015 and this is kind of a mea culpa for the downsides of the phone, like the predominantly cold display and the questionable performance in more intensive tasks.
LG V10

Before LG showed us the G5, another high-end device had our attention - the sturdy LG V10 phablet with its auxiliary ticker display and dual selfie cameras. A compelling device on its own, the V10 clearly showed us that LG is more than willing to break the mold and shake things up. Some of the virtues of the LG V10 include a pretty nice build, comprising stainless steel and DuraGuard material at the back, intriguing selfie camera setup, generous native storage as well as a microSD card expansion slot, and finally, a removable battery. The latter is a big plus, given that the battery life is nothing too spectacular.
No images
Mid-range
LG Stylo 2 V

Unveiled around a month or so ago, the LG Stylo 2 V is a mid-range phablet handset available on Verizon for the rather palatable price of $240. Armed with an octa-core 1.8GHz Helio P10 chipset, 2 gigs of RAM, 16GB of native storage, and a 5.7" HD display, this phone is as mid-range as it gets. You can get it for $240 out right from Verizon or pay $10 per month over 24 months.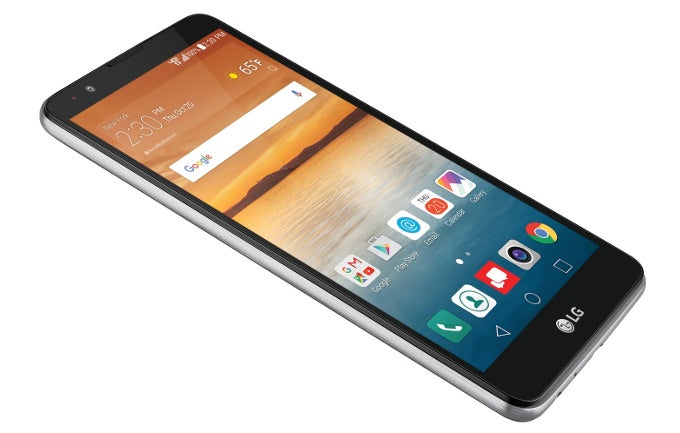 LG X Cam

The LG X cam is a mid-range phone that has a killer feature for its class - it arrives with dual rear cameras (13MP + 5MP) a la LG G5, which enable you to take wide-angle pictures and create artistic picture-in-a-frame collages that will look appealing on your friends' social media feeds. Additionally, we should mention that there's also an Animated Photo feature which mixes videos with still photos together and creates some funny animations. Specs-wise, it has5.2-inch 1080p display, 1.14GHz octa-core Snapdragon 410 chipset, 2GB of RAM, and 16GB of native storage as well as a microSD card slot.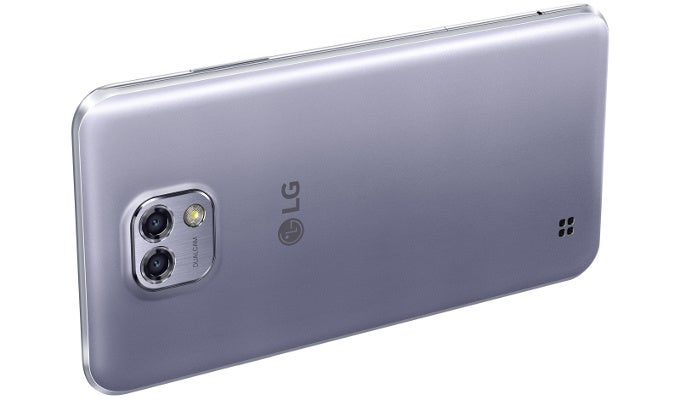 LG X Mach

The LG X Mach features 5.5-inch QHD display, 1.8GHz hexa-core processor, 3GB of RAM and 32GB of internal storage. There is a 12.3MP shooter on the back, while the front side of the phone is graced by an 8MP selfie camera. The phone is powered by 3,000mAh battery, but admittedly, the battery life is rather middling.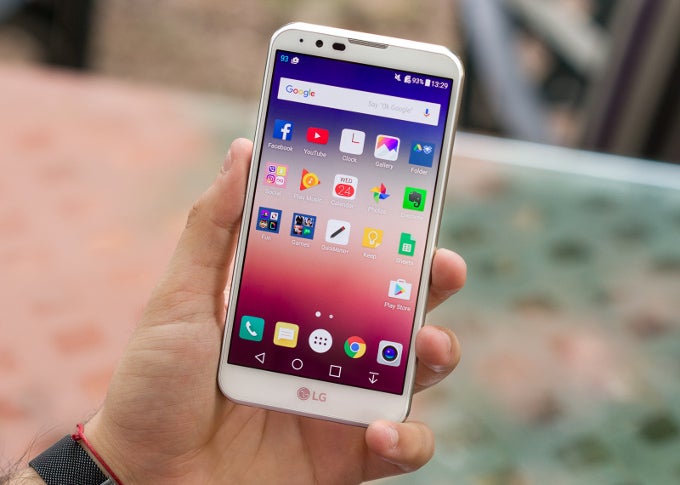 Entry-level
LG X Power

The greatest selling point of this device is undoubtedly the outworldly battery life. Armed with a 4,100mAh battery and a modest Snapdragon 212 chipset, this device will easily last you at least 2 days on a full charge or even more if you're using it conservatively. The rest of the LG X Power is rather unimpressive, though - it has a 5.3" HD display, a measly 1.5GB of RAM, as well as less than 7GB of user-available native storage right off the bat.
LG X screen

The LG X screen features a 4.93-inch In-cell main screen with a 720 x 1280 HD resolution. A 1.76-inch secondary screen is on top and shows notifications, time, weather and battery status without having to turn on the phone. Users will be also able to access their favorite apps from the screen. This is similar to the secondary screen found on the LG V10. A quad-core 1.2GHz CPU drives the model, which features 2GB of RAM and 16GB of native storage. Keeping the generator humming is a 2300mAh battery, and Android 6.0 is pre-installed.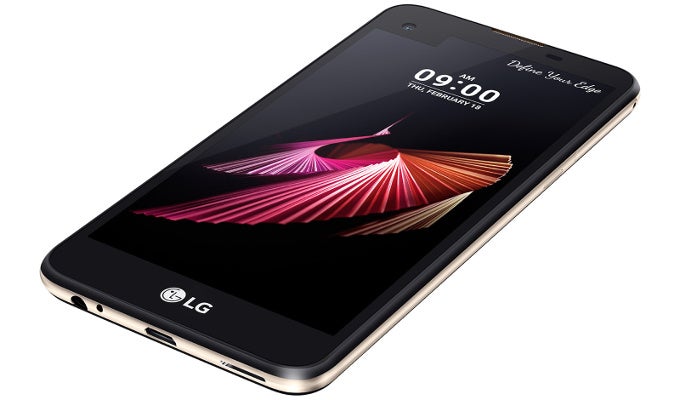 LG K10

Enter the LG K10, an affordable 5.3-inch device that might grab the attention of all those on the hunt for an affordable Android phone. Three versions of the K10 are available. Depending on the region, you'll either get a 3G- or a 4G LTE-enabled K10, so similar processors, but still different. From what we're told, we're talking about either a quad-core chip at 1.2GHz or 1.3GHz for the LTE version, and a 1.3GHz one for the 3G-only one.