Best gadgets of 2013: our favorites so far
91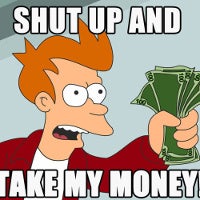 Powerful got redefined in 2013 - devices have gotten thinner, better and more power-efficient, but some stand out. We are rounding up the best gadgets of 2013, with a focus on mobility. It's not just about smartphones, it's about all the innovations that come with them. The smartphone is becoming an enabler, a hub opening a whole wide field of gadgets that work with it.
In this round-up, we are summarizing the powerful, the good looking, the creative, the useful and the innovative gadgets of 2013. We've picked among many great devices, and some very good ones were left out, but we feel like we should keep it short here and only include what has passed the test of time and users.
We've only included devices you can buy right now and will update this regularly as the year comes to a close. Of course, we are looking forward to hearing about your absolute favorite gadgets of the year and why did you pick them. Have we missed something particularly good? Let us know in the comments right below.
With no further ado, here are our favorite gadgets of 2013.
Best gadgets of 2013: our favorites so far