Best free tower defense games for Android (2014)
4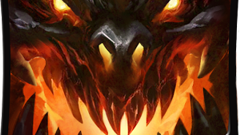 Compared to other genres, tower defense games are relatively new, as they only began to appear in the last decade. Even so, they quickly rose to popularity - first on PCs, and then on mobile devices. We now have smartphones with large, high-quality displays, so playing tower defense games on them can be pretty awesome (and the same goes for tablets).
We haven't made a selection of
cool tower defense games for Android
since 2012, so we thought that making a new list was due - not just because new games have been released since then, but also because, this time, we're selecting only free titles. Most of them offer in-app purchases, and, as you'd expect, they have ads. Google Play download links are included after each game's description.
If you think that other free tower defense games for Android should have made it here, leave a comment below to tell us about them. Enjoy our list anyway!