Best free cooking and recipe apps for Android (2016)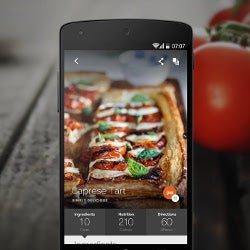 Everybody can cook, they say, and it's true enough. If us geeks over at PhoneArena can pull off a none too shabby lasagna every now and then, or even the occasional spaghetti & meatballs, then so can you. Sure, neither of these qualifies as an overly complicated recipe—nor anything fancy— but it's a good start and definitely beats ordering yet another pizza and tipping a bit too liberally just because you felt awkward.
So, once we had the essentials figured out, and after reaching the bottom of the rabbit hole that is the distinction between conventional, convectional, and simple fan-assisted oven, we were missing just one thing: inspiration. Nobody is stopping you from coming up with your own recipes, of course, but nothing quite compares to conquering a tough-looking, but ultimately rewarding, recipe and reaping all the subsequent cool points at your next party. And in the connected age, finding recipes, cooking instructions for them, and all other kinds of help that you can think of, is fairly easy. At least as long as you have the right tool.
Let's face it, our smartphones are a blessing when it comes to marking your territory in Kitchenland. They're small enough not to get in the way of your vastly-improved onion chopping skills, all the while offering some extremely powerful cooking & recipe apps, absolutely free. Not all of them were created equal, however, so we went through the trouble of testing a dozen or two of them, and shortlisting the very best: those that combine slick design and smart features. Here's what we ended up with: