Best free Android and iPhone games! (June 18 - 25)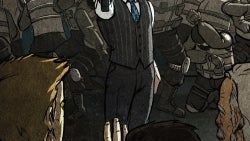 What a fine selection of
free games
we have going for you today! Here are nine high quality titles for Android and iOS you can play free of charge – either play them completely, or get through a good portion of them before you are prompted to make your life easier by paying.
Some of the highlights of this selection –
Race Kings
(a promising NFS-type racer),
South Park Phone Destroyer
( it's South Park, no introduction needed), and
The Mummy Dark Universe
(a tie-in that seems much better than the actual movie).
Enjoy the heck out of these games when you find a cool, shady spot in those blistering sunny days!
ALSO READ