Best free Android and iOS games of the week! (March 20-26)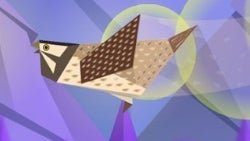 Mobile gamers are blessed with a never-ending abundance of
brand-new games
they can play completely free! But the sheer amount of new games launching every week is nothing short of overwhelming, and frankly, most of them are duds.
Yet, we crave fantastic mobile games just as much as you do! That's why we've taken to heart the task of wading through the mud in search of absolute gems, rounding up only fun, great-looking free games we know you'll enjoy!
Click through the convenient slideshow below, where we've included all the descriptions, links, and visuals you need. If you find it hard to decide between these great 11 free Android and iOS games, worry not – just download them all and try them out. Some time and a few gigs of storage aside, you have nothing to lose!
ALSO READ