Best dedicated Android apps to follow EURO 2012
3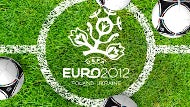 The summer of 2012 is upon us, and the Old Continent's best soccer teams are raging in the preliminary groups. There are already a few surprises, and if you are on the go (or stuck at work), what better way to follow the tournament but load your trusted smartphone with an app.
During the last Euro 2008 championship Apple hadn't even launched its App Store, so UEFA wasn't even thinking of outing an app, and look at them now, all doled up with official mobile applications for the tournament on every major platform.
There are plenty of other choices for getting results, following the games live, or just having fun with a live Euro 2012 wallpaper, so check out the slideshow below and pick something to keep tab or for a quick player trivia check.