Best dating apps for iPhone, iPad and Android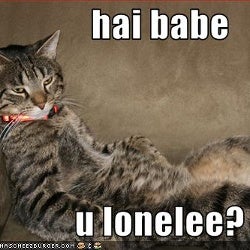 Spring is here in full blossom and summer is right around the corner. And you know what this means - love is in the air. Even the toughest of geeks can feel it. So, what would a true nerd do? Hitting the gym and approaching girls directly sound good on paper, but in reality: nope, never, nuh-huh, out of the question. Isn't there a smarter way to get dates in this modern day and age? Saving at least part of your dignity?
Ah, of course, dating sites. You'd still need to show a picture of your beloved human self to the world, jot down a couple of thoughts on the meaning of life, express your inner self without any Star Wars jokes and tactfully avoid compromising pictures of your non-existant six pack abs. You get the picture of an absolute nerd we're trying to paint here, right? Good.
From there on, you're flowing in your own waters. Unlock phone, go to app store, download app, browse profiles, tap visually appealing creatures and send your hopeful and grammatically perfect
"Oh hai baby how u doin."
From there on... well, you have to rely on your charmingly weird humor and hope the pictures you just saw are real. You're on your own, captain. But first the apps - here they are.