Best cases and covers for the iPad mini 3
8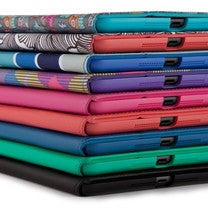 In general, using protection is a great idea, especially when it is a pricey gadget that needs to be protected. You know, a pricey gadget like the iPad mini 3, which is made of glass, aluminum, and other premium yet scratch- and crack-prone materials.
But the iPad mini 3 is a popular tablet, and as such, it is receiving plenty of attention from accessory manufacturers. That's why there's a plethora of iPad mini cases on the market – from classic to colorful, from tough to light-weight, from folios and sleeves to folding covers and kickstand shells.
And in this post, we've put together some of the best iPad mini 3 cases and covers you can find. Just flip through the slideshow below and let us know which one's your favorite.