Best car audio apps for Android Auto in 2018: Stream music, podcasts, and audio books
8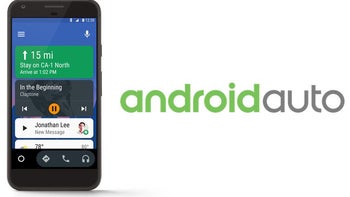 One of the indisputable strengths of Google's Android Auto platform versus Apple's CarPlay is the simple fact that you don't explicitly need a compatible vehicle in order to use it. See, you can actually use your smartphone as a dedicated, fairly distraction-free smart interface dashboard for you device that gives you easy access to Google Maps, Spotify, Play Music, and most importantly, the Google Assistant itself. The requirements? Any relatively contemporary phone that's running Android 5.0 or newer, preferably a car stereo with Bluetooth, and a handy phone mount for your car. That's all it takes, no USB cables and whatnot are required for the task.
To summarize it all, Android Auto is a great solution bringing Google-powered navigation and your favorite music playlists to your car without the potentially distracting interface of Android itself. You get larger, simplified menus, integration with core phone functions, and less-distracting text notifications. Best thing, however, is Android Auto's protection - if you use it too much for a short period of time, it will automatically disable itself for a while, urging you to keep your eyes on the road.
There are tons of apps that work quite well with Android Auto already, but as usual with anything Android-related, the selection is super big. Nauseatingly big, even.
So, we decided to sift out some of the best Android Auto apps that could brighten up your daily commute while maintaining a distraction-free atmosphere.


Music

In case you're driving some older wheels or simply can't enjoy the sound of a V8 engine, your single entertainment during longer rides is most certainly music. Here are the best music-streaming apps that seamlessly work with Android Auto and flaunt simplified car mode interfaces. Note that all of them are similarly-styled, with the only differences being a couple of colors here and there as well as the items in the overflow menu, housing your music library and playlists.






Podcasts

Okay, why listen to music when you can entertain yourselves other ways and even learn a thing or two while doing that? Podcast apps are a grand staple of the Android Auto experience and deserve their own gallery selection. Boasting the same general interface as music apps, the only differences are hidden into the overflow menu and, of course, your content.






Audio books & Radio

Thanks to the wondrous magic of technology, you no longer need to read books, you can simply listen to them while you're commuting! Or, you know, you could just listen to a particular radio station by simply installing its app. There's a slew of apps for Android Auto that let you do just that, here are our favorites.