Best calendar apps for Android
2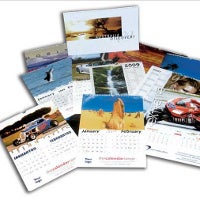 Your smartphone is a device that can do almost everything – from calling and texting to playing music and watching movies, but one thing it excels in is being a time organizer. Your smartphone has this extremely versatile and powerful Calendar app that connects and syncs to only calendars, maps things to the real world and never forgets to remind you about birthdays and all other important events.
Usually, you have a lot of that functionality covered in the pre-installed Calendar app be it an iPhone, Android or Windows Phone you're rocking. But if you really want to take your productivity to the next level and make sure you have your life perfectly steady in your hands at all times, you need the best calendar apps you can get.
Today, we're taking a look at the best Android calendar applications that you can get on Google Play. Before we start, we want to suggest something – a good calendar app can replace a lot of other applications on various mobile catalogs. Trying to track when you should be taking those pills? You just need a good calendar. Trying not to miss a workout? Again, just a calendar. And the list just goes on. With that in mind, check out our picks below and let us know which are your favorite calendar applications!