Best back-to-school Android apps for college students
8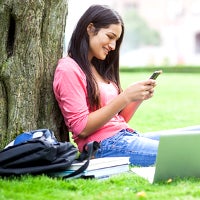 There comes a time in one's life when they have to balance late night beer pong with solving math equations on the next day. College is one of the most tasking times of all, as it's often the first period in your life when you'd better get damn well organized, or else... you'll graduate without learning much about structure and discipline.
Between classes, random lectures and homework assignments, you can easily get lost, trying to soak it all in, and balance new roommates, school building layouts, and bar crawls in the meantime. We wish all our learning has become digital by now, and we never had to crack open a book or visit a lecture again, just solve simple puzzles on our tablets and get the shiny grades we deserve, but that's far from it. You still have to read and think, create, share, and take constructive criticism while you master a subject for a few long or short years, depending on how you see it.
That's why we are rounding up a few apps that you might find useful to simplify your college experience, as school is never easy, so your smartphone or tablet is more than welcome to the rescue.