Best apps for weed lovers and pothead dispensaries nearby
18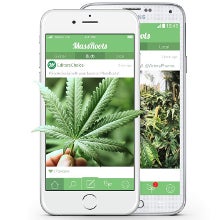 Hey, now that weed is legal in many states, did you think there won't be an app for that? We bet you didn't, and you were right to expect a bunch of new stoner apps for marijuana aficionados, connecting the potheads of the world, and complete with indispensable dispensary info.

Besides advising you in those funky strain names, and what each one means, finding the nearest dispensary, or educating you on the history of cannabinoids, there are apps with a more social network vibe, connecting you to other pot lovers in places near and far.
These apps have their work cut out for them, as potheads are usually a social bunch, too. In short, there are more than a few apps now, catering to the weed subculture, and we've rounded up a few of the quality ones for you in the slideshow below.