Best new Android and iPhone apps (April, 2018)
0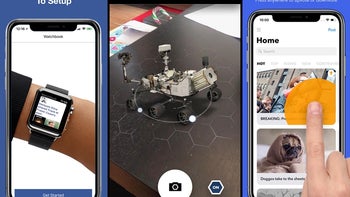 A new month begins, and a whole mountain of new apps has appeared in the Play Store and the App Store. Don't worry, though, you don't have to look through all of them. We combed through and found the more interesting offerings that came out in the past 30 days.
So, what do we have this month around? A ton of AR apps, really. But also some cool photography solutions, a Facebook reader for the
Apple Watch
, a couple of cool new utility apps for Android, and some more stuff. Check them out below, let us know what you like and if we missed a brand-new app that is actually awesome.
New for iOS
New for Android