The best apps that came out in 2017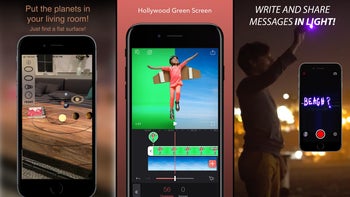 Well, folks, 2017 is over! It was a year with its own highs and lows in the mobile industry. Thankfully, we didn't have phones blowing up this time around, though, it wasn't a year without its woes in the battery department. Yes, we do mean the #slowdowngate, which blew up over the past couple of weeks.
The app stores also got their fair share of new software. As you know, we visit them every month to pick out the best new apps for you to try out. Well, now that 2017 is almost out the door, we thought we'd take a look back and pick out the very best apps that came out these past 12 months. You know — in case you missed some!
iOS
Android