Best Windows Phone apps of 2012
11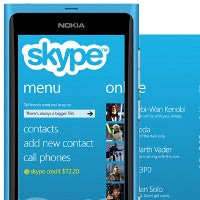 This is our app selection with no games included. Go here for the best Windows Phone games of 2012.
We've long been saying the Windows Phone platform isn't mature enough, lacks the apps and many other things. And while that's still true to a certain extent, with Windows Phone 8 and 2012 behind our backs, the situation has improved and the Marketplace looks more cheerful, packing more quality titles.
The official stats mention
125,000 apps on the Windows Phone app catalog
, but in reality what matters to most is just a few apps and games.
That's why we have selected the best apps of the bunch here. Windows Phone still doesn't have the backing of Google and its stellar apps, nor some popular apps like an official Dropbox client, but it has gotten much more content this year. With no further ado, here are our picks for best Windows Phone apps of 2012.
Best Windows Phone apps of 2012