The best health and fitness apps for your Samsung Gear S3 and Sport watch
1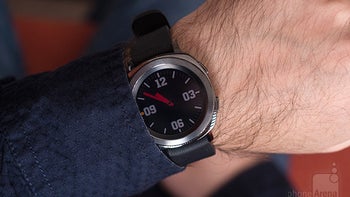 What do people use their smartwatches for, mused Samsung, and outed the
Gear Sport
last year, a fitness-centric timepiece that, however, wasn't supposed to make owners of the Gear S2 or
S3
green with envy.

With Google's
Android Wear
strategy on the wane, the Gear family remains one of the few viable options against the Apple Watch juggernaut that is the best-selling wearable of the kind globally.
With a good reason, too - Samsung's Gear portfolio has a great design with a rotating bezel, clever carousel interface of the crafty Tizen OS, and, above all, oodles of battery life compared to the competition. Still, the main reasons people wear smartwatches these days have little to do with actually showing the time, but rather with health and fitness tracking.
Even though only one of the Gears carries a Sport moniker, the rest can do a lot of in that regard, thanks to Samsung's own S Health, and the apps in the Tizen store. While still not a very rich ecosystem, Samsung's Gear app store has some remarkable apps to help you with your fitness and health goals, that's why we took a few for a spin to make a wishlist of those worth installing below.
UA Record
Under Armor quickly hopped on the smart wearable bandwagon, and currently enjoys one of the best third-party sports and fitness app suites for your wrist. UA Record can sync with S Health to extract your step count or sleep patterns, and upload your exercise routine to Samsung's stock fitness app.
Activity-based tracking makes UA Record indispensable companion no matter what you are involved in - from a morning jog to a yoga class, but perhaps the best part is the route mapping that UA Record does that is accessible straight from your Gear.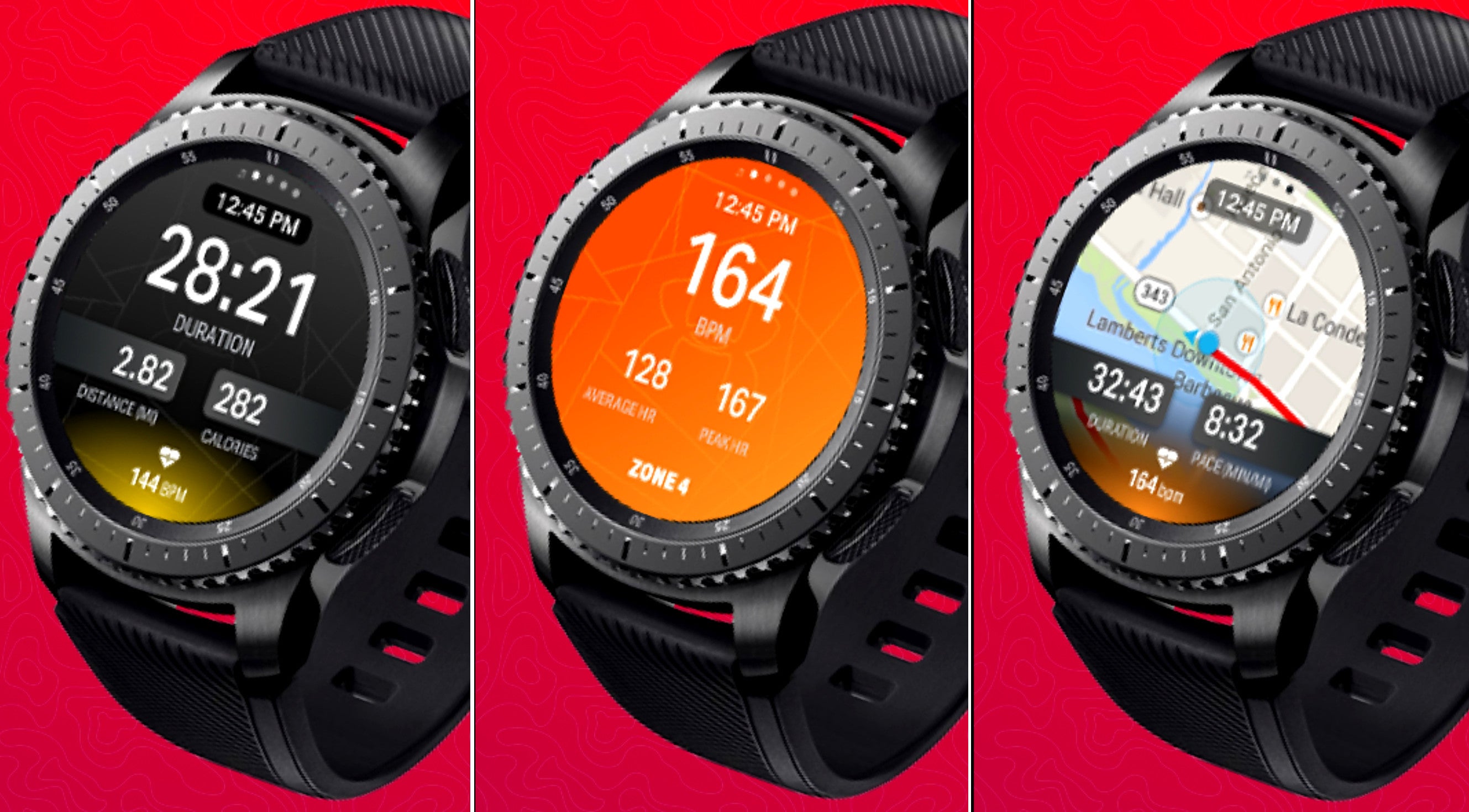 Endomondo
Quite the family name when it comes to fitness tracking apps, Endomondo was one of the first to try and cover the budding wearables scene as well. At first it just had simpler stats like running time, or your average pace and heart rate, but now the reports are customizable and span the gamut of dog walking to skiing. You can set personal goals towards the so-called Challenges the app will create for you, track your jogging routes with the built-in GPS, and share your activity data on Facebook or Twitter for your lazy friends to marvel at.

MapMyRun
Building on the good route-mapping option of UA Record, MapMyRun by Under Armor takes it one step further, letting your track your workout map online in full visual glory. You can get tips about your pacing to improve cadence and heart rate, or discover proven routes around you when you are away from home. Heck, MapMyRun even connects with your smart UA shoes to pester you on running right, and running faster!
Pear
Nothing to do with pear-shaped obesity, Pear is one of the best underappreciated fitness apps out there. It banks on personal coaching with real human voices, and is created to spice up your dull routines with a variety of fitness plans and activities created by world champs for novice and athletes alike. The goal is to make the workout suit your time and surroundings instead of you adjusting to a routine. Pear offers audio coaching and activity tracking in workouts as diverse as HIIT, yoga, or simple strength training.
Speedo ON
Geared towards swimmers with Gear, the Speedo ON smartwatch app is a companion to the phone one, but you will, needless to say, have to wear Gear Sport to take advantage of the better water-resistance. The app lets you track your swimming pace with stats like distance and speed, challenges you with time trials, and brings you tips to improve, as well as training plans.