Best Buy's BlackBerry Bold pricing sheet leaked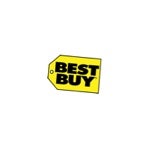 The folks at BerryReporter, thanks to BGR, have gotten their hands on BestBuy's BlackBerry Bold pricing sheet. They were able to read through the fuzziness and noticed that the full retail price will be $679.99, although there are doubts that the technology retailer will actually sell the Bold without a contract. BerryReporter notes that, while the date listed on the product sheet is September 11, 2008, this simply indicates when the product was entered into the system. According to estimates, the phone is still on track for an October 26th release.
Rest assured, we'll keep you updated should we hear anything different!
Source:
BerryReporter