Best Buy to start selling Virgin Mobile broadband card
This article contains unofficial information.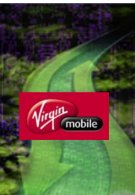 Summer is upon as and many peopletraveling for vacations to summer homes may still need internetaccess. They can of course go call up the local cable company and seewhat deals they can get. If they choose to go wireless, additionalwireless equipment may be needed. All of this must be completed for aweekend or month long stay. BGR is reporting that Best Buy will becarrying a mobile broadband card that is offered through VirginMobile. Starting June 14, the card will run $149.99 for the hardwareand most likely $40 for a monthly 5GB plan. To even really add somespice, it's rumored that a more inexpensive 1GB may be offered. Thegreat thing about it all is the fact that there will be no need tosign up for a hefty two year contract. And another shot of Best Buy'sinventory system shows that the card is indeed in their hands.
source: BGR