Best Buy Mobile to give away 10 Palm Pres with 6 months of Sprint service?
This article contains unofficial information.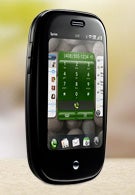 It is a win-win plan for everyone involved. Best Buy Mobile gets publicity, the Palm Pre becomes a major prize that everyone wants, and you-the contest winner-get a free Palm Pre and 6 months of Sprint's Simply Everything plan gratis. According to a report on BGR, starting May 31st and running through June 6th, those with the Best Buy Reward Zone card can enter to win the giveaway simply by going to myrewardzone.com and filling out an entry form. Ten winners will be chosen by a drawing of names. Getting a Reward Zone card is also free, so the only thing you might end up spending to get the handset and half a year of service is your time.
source:
BGR