Best Android notes apps
26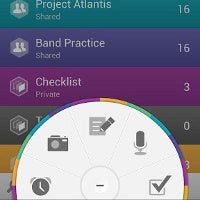 Android has a lot of apps, and probably now even more apps than the App Store, but what Android devices do not have is a built-in note taking application, in contrast with the iPhone.
You decide whether that is for the better or worse, and while no notes apps comes pre-loaded on Android device, the Google Play catalog has a ton of options for you to choose from.
But when it comes to those apps, there goes the cliche that Evernote is the be-all end-all app on Android, and you don't need anything else. And while it's true that Evernote has built a very robust note app and online sync platform, it does come with some limitations, and a hefty price tag for the full features like offline access to notes.
In reality, there are a lot of cheaper, simpler and often just different note-taking applications that are definitely worth your attention. If that's what you are looking for, the Android notes apps picks should serve you well.