Best Android, iPhone, iPad and Windows Phone top-down shooters of 2015
5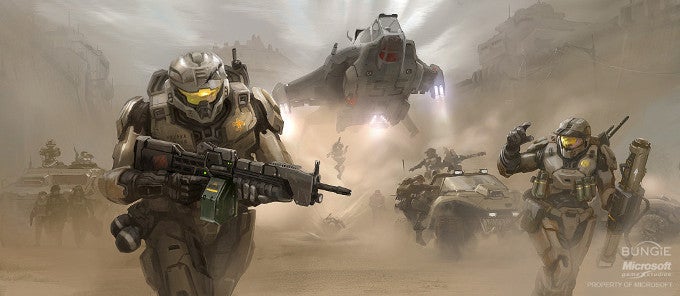 We're nearly halfway through 2015, and with so many great new shooter games for Android, iOS and Windows Phone, it's sometimes hard to keep track. It's time to make some order in that list every gamer has in their head about those games that you still haven't played, but absolutely must not forget to check out.
In this selection, we look at the best iPhone, iPad, Android and Windows Phone shooter games of 2015 and 2015 only. This means two things: we will include only the very best games that you won't regret playing, and all of them will be released in 2015.
All about the big guns
The games in this selection are all about the action: call them top-down or twin-stick shooter games, they allow you to explore a world, but rather than putting the focus on character development, here the accent is on big guns. It's still a thin line between action RPGs and top-down shooters, but it is there.




Luckily, there's no shortage of absolutely great games in this lineup, so with no further ado, here are the best top-down shooter games for Android, iPhone and Windows Phone.



#1: Space Marshals
Price: $4.99
A top-down shooter with strategy elements, Space Marshals sports impressive graphics with optimizations for iOS 8 and Metal that bring out plentiful detail, shadows and allow stunningly smooth character animations.
The story revolves around a Wild West adventure motif transplanted to outer space. You take over the role of specialist Burton who is hunting down dangerous fugitives at large after prison break. The tactical element has a lot to do with how you interact with the environment: you can avoid attacks by taking cover in nearby objects, and you can also use different weapons and other tools. You can also use distractions to single out opponents, use silencers, and other tricks to beat the level.
Replay value is high as you can play levels over and over, collecting different loot, and trying to get a maximum rating for each of the levels. MFi controllers are not supported right out the gate, but Pixelbite is promising to add it with a soon-to-come update. The price of Space Marshals is $4.99 which seems well deserved looking at the level of effort and the quality of the gameplay.
#2: Xenowerk
Price: $1.99
Xenowerk is a top-down action shooter challenging your combat skills in an underground science lab. Descend deeper into the abyss and explore the tarnished levels. Armed with a flashlight as your main guidance, you'll never know what's lurking in the dark.
Your objective is to destroy all the nests and eliminate all mutants to prevent them from spreading.

#3: Halo: Spartan Strike
Price: $5.99
Genre: Action (top-down shooter)
The Halo brand is a trademark game of the Xbox game console, and while we did expect it to arrive on mobile (Microsoft itself teased that Halo is coming soon to Windows Phone), we were surprised to see two Halo games launch first on the iOS platform, available on both iPhone and iPad. Hours later, the top-down shooters made their way onto Windows Phone as well.
Halo: Spartan Assault
Price: $5.99
Genre: Action (Top-down shooter)
The second top-down shooter from the Halo series on mobile, Halo: Spartan Assault allows you to join the assault in a very fluidly running, well optimized for touch gameplay.
Future Factory
Price: Free
Future Factory takes place in the realms of a mysterious factory filled with crazy robots and deadly traps, and it tests your skills in fight for your life. Prepare to face enemies, traps and challenges at every corner and outsmart them in generated floors and rooms filled with demanding tasks. You also get to pick your gear, buy new weapons and upgrades and try to uncover the secret overshadowing factory which humans are not allowed to enter.