Best Android apps for taking notes
13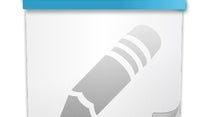 Our brains are amazing, we hope you'll agree with that. According to studies, they can store tremendous amounts of data, much more than a typical smartphone or computer can ever hold. Unfortunately, our brains also have the ability of forgetting stuff, hence it is wise to take down notes instead of relying on our memory.
This is where smartphones come into play – they are almost always at our disposal and can store plenty of data, which makes them ideal for taking down notes. You just need the help of the right app.
And apps for note-taking come in many shapes and sizes. Some are basic, without any bells and whistles, others give you extras like syncing notes across devices, or letting others work on them as well in a collaborative manner. Whichever kind suits your needs, you'll surely find the right app in the slideshow below. We give you 9 great note-taking apps for Android.
Looking for more great Android apps? Check these out: