Best Android apps for kids: children books, bedtime stories, drawing apps and more
3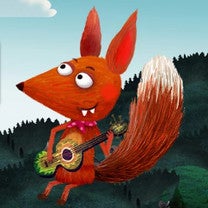 It's no secret that kids learn fast. Really fast – today's children become experts at handling a smartphone or tablet before they even know how to write. Surprising this is not, of course, as touchscreen interfaces are very welcoming and intuitive to operate. No less importantly, gadgets are really, really great at keeping kids glued to them with their apps and games! Hence, children don't want doll houses or RC cars anymore. They want smartphones and tablets.
Now, picking a tablet or phone for a kid is one thing. Putting the right apps on it is a whole different story. That's why we thought we'd spare you the agony of the endless digging through the Play Store in search of the best kids apps. Just flip through the slideshow below! We picked some of the best children apps (as in
not
games) the marketplace has to offer – apps that help young minds develop reading or writing skills, that can familiarize them with the way things work, that can serve as a nice read before bedtime. Check them out!
Best Android apps for kids