Best Amazon Prime Day 2022 camera deals: Recap
We may earn a commission if you make a purchase from the links on this page.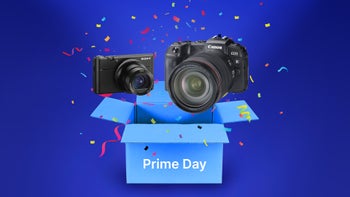 Amazon Prime Day is generally one of the best big shopping events to catch some awesome deals on expensive products like DSLR and mirrorless cameras. Prime Day 2022 just passed, and we saw some great offers from Amazon and BestBuy on all kinds of cameras from Sony, Canon, Nikon, and more.
If you missed out on some of the money saving, right now is the perfect opportunity to take a look at the deals that popped up this year and prepare for Amazon Prime Day 2023! But don't worry about digging and calculating all by yourself — we have done that for you already. Keep reading and find out what we can expect next year.
Best Prime Day deals on compact and mirrorless cameras to expect
We saw some serious discounts on mirrorless cameras during Amazon Prime Day 2022! The most prominent and big ones were on Sony cameras, some of which went down by $200-$1000! Canon and Nikon options also saw great discounts, but not with same amount of variety as what we saw with Sony.
Compact, point-and-shoot style cameras, one the other hand, did not see any crazy discounts. Nevertheless, there were some deals with $100-$200 price cuts, which is actually quite a lot as most of the cameras were already affordable to begin with.
It was interesting to see that most of the offers, however, were mainly on BestBuy.
Best Prime Day deals on DSLR cameras to expect
Unlike their mirrorless and compact counterparts, DSLR cameras did not receive a lot of attention during Prime Day 2022. We only saw three offers that were worthwhile throughout the whole shopping event on Canon and Nikon DSLRs.
It is true that many are slowly but surely transitioning to mirrorless, including manufacturers themselves, but DSLR cameras still have advantages and are a viable option for photographers out there. Let's hope Prime Day 2023 gives us more great deals on these beastly cameras.