Best AT&T phone deals for new and existing customers: unlock the best savings
We may earn a commission if you make a purchase from the links on this page.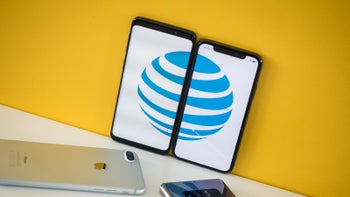 The world of deals is not a very simple place: deals change all the time, they're relatively scattered here and there... However, we did some digging for phone deals and that helped us find gems that otherwise we would have missed ‒ and this article is here to help you find those gems. Check out our compiled list of the best AT&T deals right now.
The AT&T deals below are available for both existing and new customers. As the carrier likes to put it "Everyone gets the best deals" - so no matter if you're an existing customer or a new customer, you can benefit from some generous offers right now.
Currently, the hottest phones out there are the newly-announced
iPhone 15
and its family, the foldable
Galaxy Z Fold 5
and
Flip 5
, and the
Galaxy S23
phones as well. AT&T has hefty discounts on both series of these premium phones, to help you get the tech you love without having to lose an arm and a leg to afford it. We also often see discounts on midrange models, as well as on wearables.
Now, without further ado, let's dive into the deals we see at AT&T right now.

Here are best AT&T deals right now:
iPhone 15 series deals at AT&T
AT&T has some generous deals on the still hot-out-of-the-oven
iPhone 15
phones. New and existing customers can benefit from great trade-in deals at the carrier at the moment.
Galaxy Z Fold 5 and Z Flip 5 deals at AT&T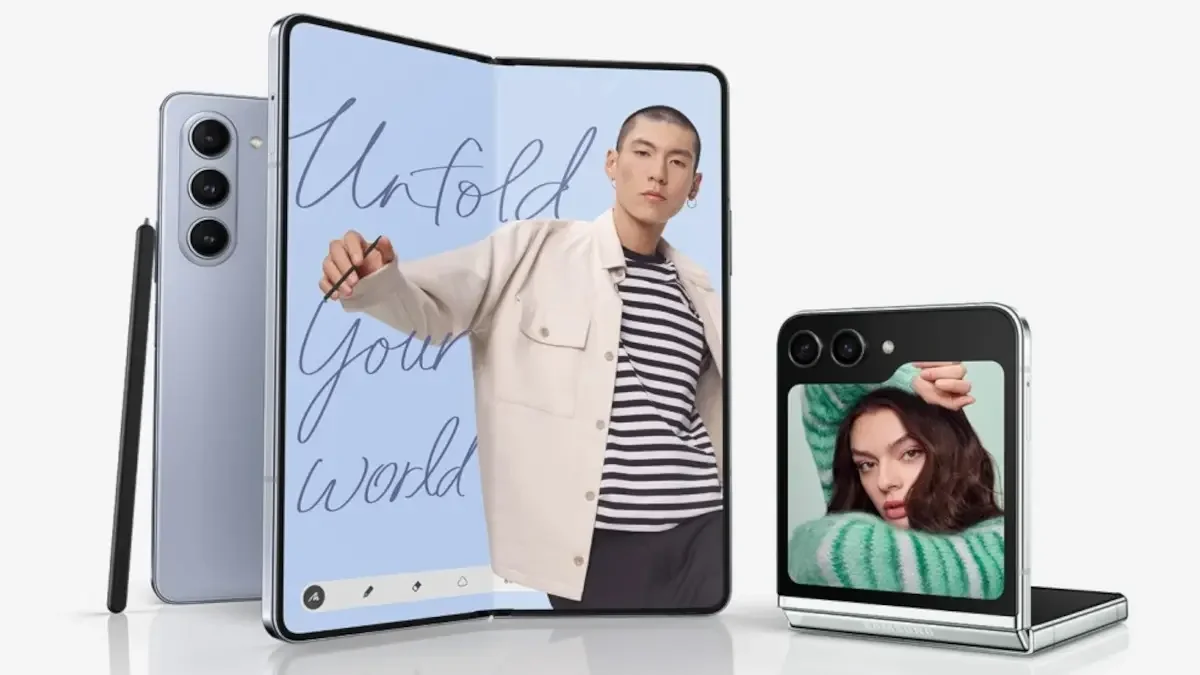 The new and hot Samsung foldables are now available for pre-order at AT&T. As with any hot new model, the carrier has some generous deals on them.
Galaxy S23

deals at AT&T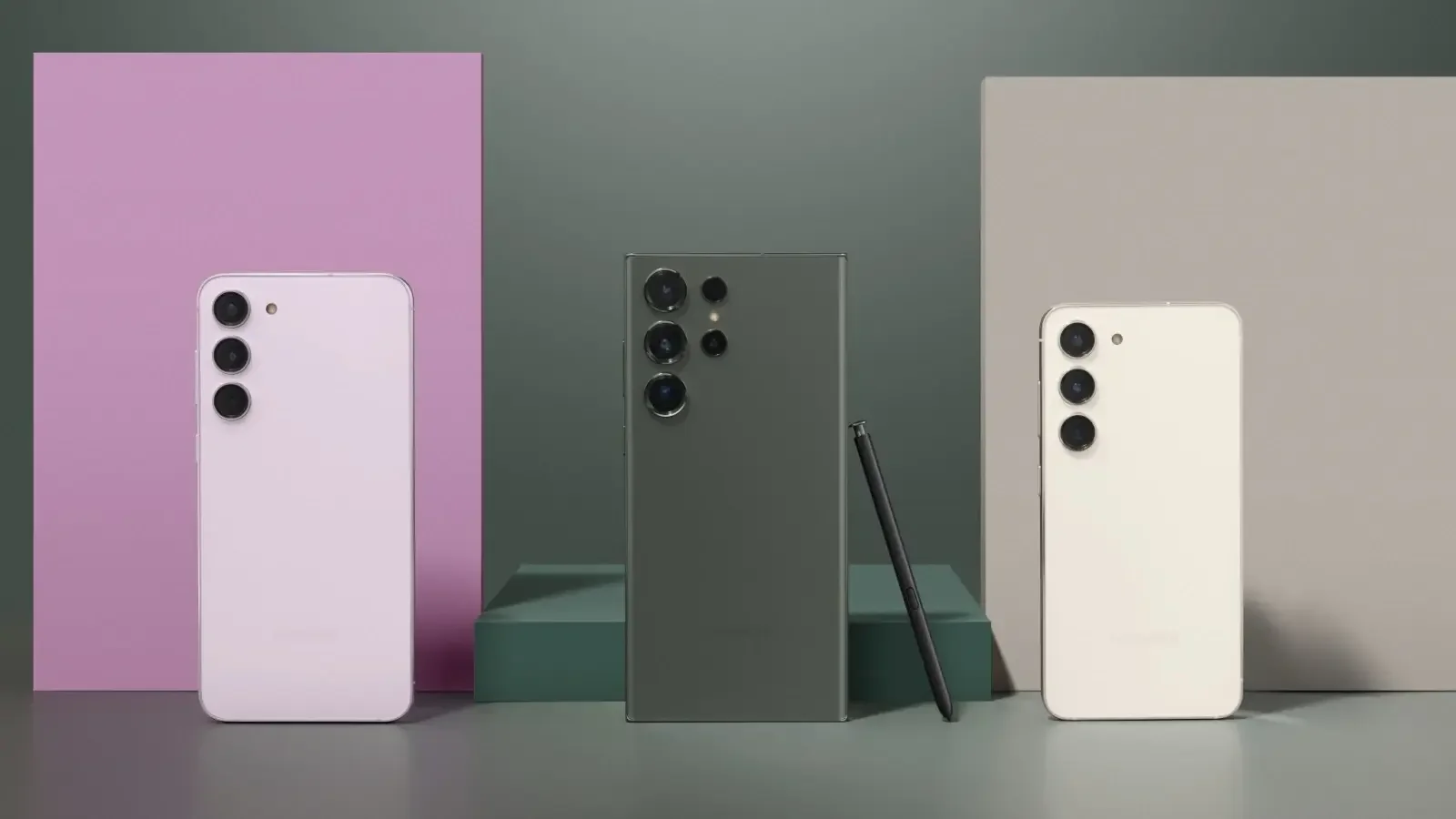 The new Galaxy S23 phones. (Image Source - Samsung)
Samsung just announced its newest flagship trio, the
Galaxy S23
, bringing innovation to the next level. And AT&T already has some very good deals on them, both for new or existing customers. Check the deals live now: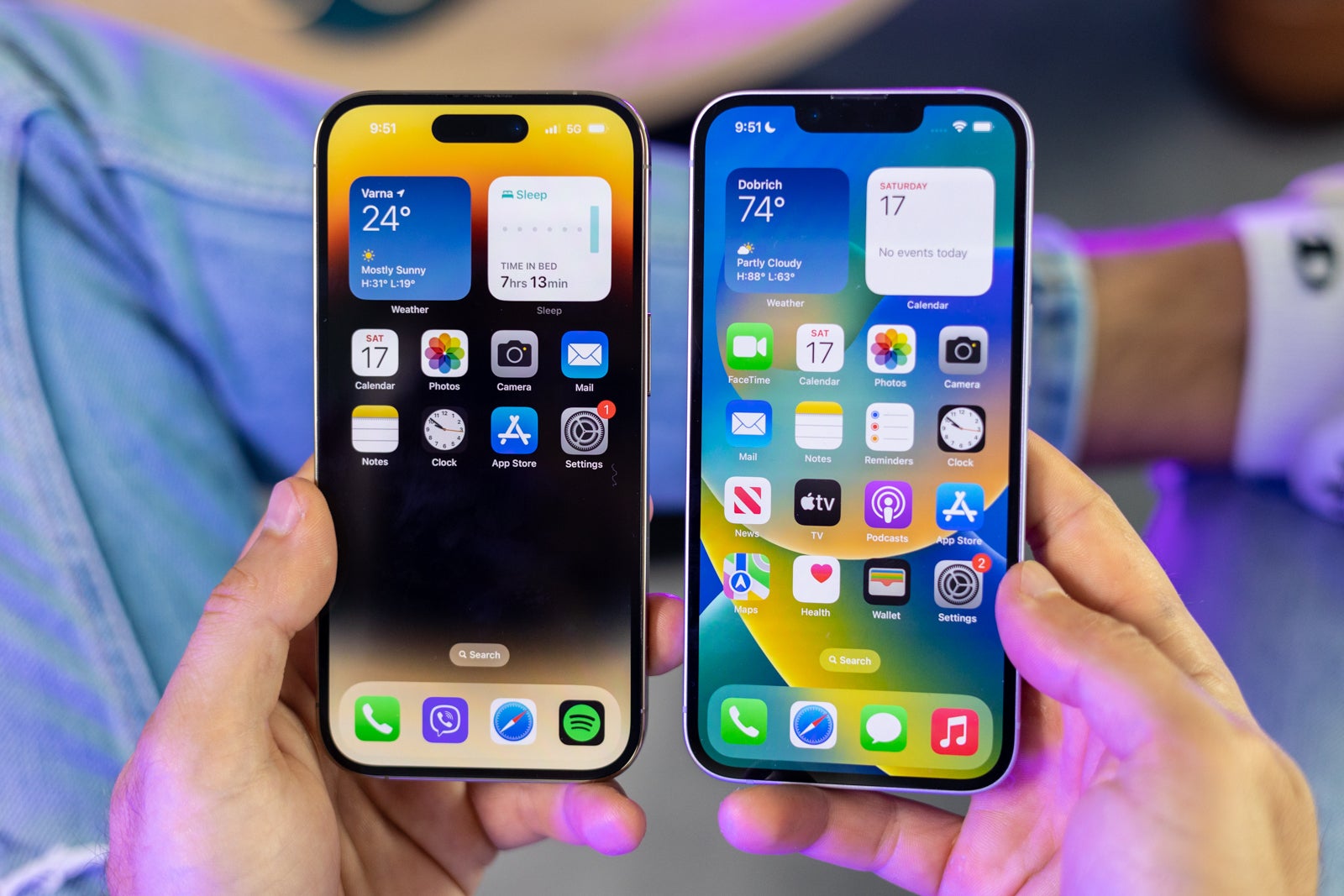 The iPhone 14 and the iPhone 14 Pro. Image source - PhoneArena
Despite the
iPhone 15
phones are already here, AT&T has some great offers on the now year-old
iPhone 14
.
iPhone 13

series deals at AT&T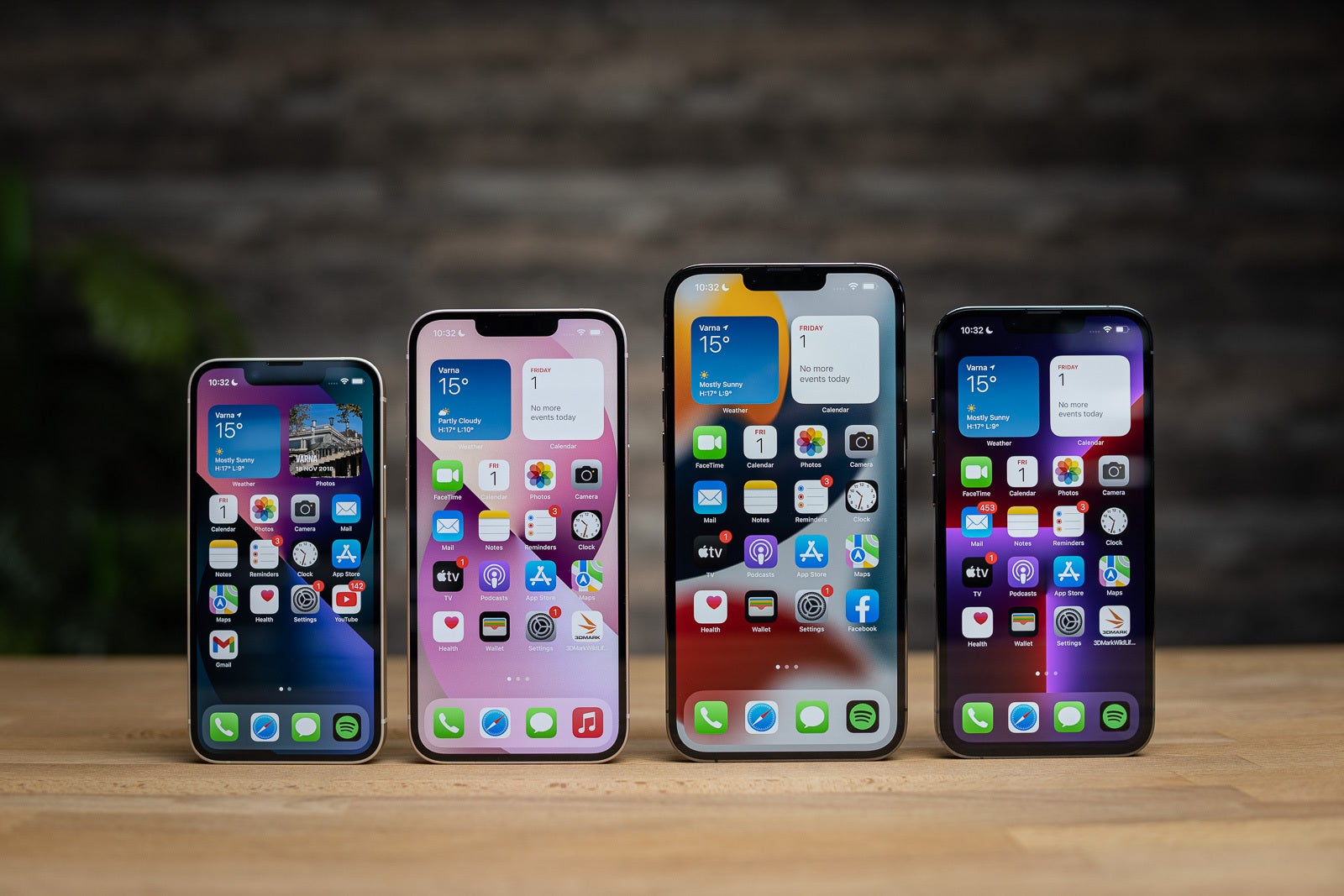 The
iPhone 13
series bring a faster chip, more camera features, and a smaller notch compared to earlier models. Despite the fact that the
iPhone 14
is now out, AT&T still has some great offers on the
iPhone 13
series.
Samsung

Galaxy S21 FE

deal at AT&T: get it for $5 a month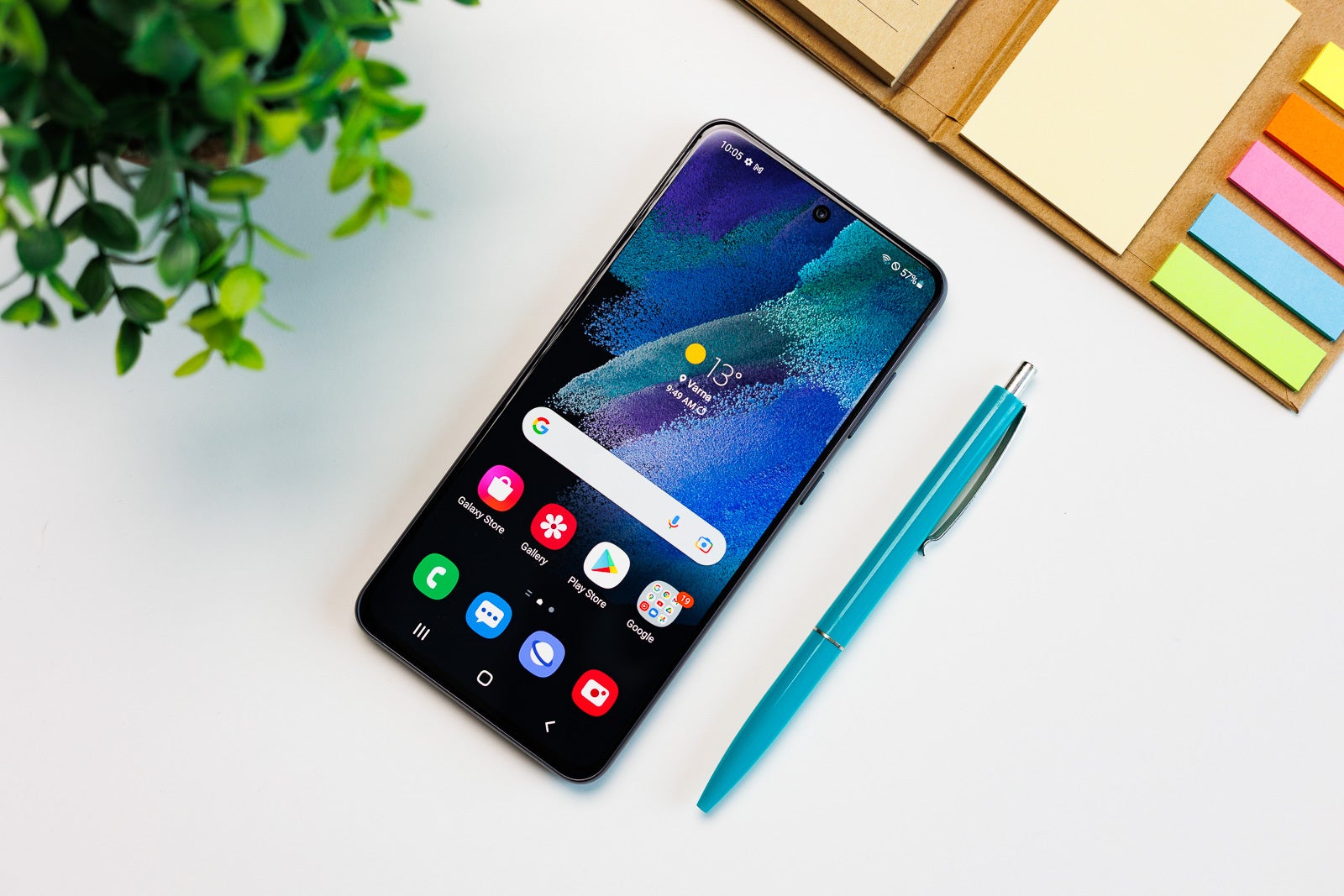 The long-awaited
Samsung Galaxy S21 FE
i
s a great addition to
Samsung
's flagship phones (but with a more wallet-friendlier price), packing awesome specs, a beautiful 6.4-inch OLED display with the smooth 120Hz refresh rate, along with 5G connectivity. Its regular price is a deal on its own even without deals from carriers.
Currently, AT&T is offering a great deal for the S21 FE:

Are there any special promotions or discounts for students or military personnel on AT&T phone deals?
Yes. AT&T offers discounts on cell phone plans for members of the military, veterans, or members of their families. The carrier currently has a great discount on its best unlimited plans: 25% off. The discounted plans include AT&T Unlimited Starter, AT&T Unlimited Extra, and AT&T Unlimited Premium.
If you want to sign up, you can do so here:
Students also enjoy discounts from AT&T. You can save $10 a month with AT&T's most premium unlimited plan, and you can also access additional benefits based on your school and university.
Are trade-in deals for new customers only?
No. AT&T's trade-in deals are available for both new customers and existing ones. AT&T likes to underline that "Everyone gets the best deals" from the carrier, and this means that both new and existing AT&T customers get the same treatment when it comes to trade-in discounts.
The value of the trade-in does depend on other factors though. The plan you decide to go for is one of the factors, as well as the condition and model of the device you're going to trade in with the carrier.
Are there any perks for new customers at AT&T?
Well, the first and the biggest ones as all the glorious deals on the hottest phones out there that the carrier puts out regularly - only at AT&T are those exactly the same for new customers as well as existing ones. You also get to benefit from AT&T's fast and reliable 5G network, and you can get a 5G capable phone for $0 a month with a trade-in as well.
You also get Unlimited plans for your family and you can pick the right plan for each member of your family. You also get free security apps to protect your privacy and safety. And, with AT&T's unlimited plans, you also get Advanced security, including Identity Monitoring and Safe Browsing.
Also, AT&T has discounts for the military, veterans, students, nurses, physicians, and teachers.
Recommended Stories