Keep all your cables and accessories organized with this cool bento box for tech
1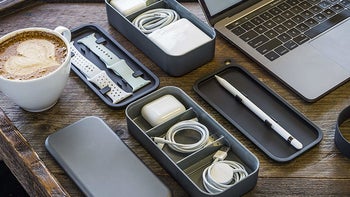 The bento box is that cool Japanese lunch box where you have separate spaces for all different types of food, and it turns out that this idea works great with tech accessories.
A product that we have just discovered, the BentoStack by Function 101, gives you the bento box experience for all your chargers, cables, smartwatch bands and styli.
And while there are many travel organizers for tech, this one looks sleek and optimized, and is made to adjust to different sizes beautifully. So if you want to travel organized and in style, the BentoStack might be a great way to do so. Take a look at it right below.