Benchmark of an upcoming Sony tablet with quad-core Tegra 3 processor appears
4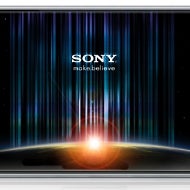 Sony appears to have a new device coming down the pipe, appearing as V150 on NenaMark 2 tests. The tablet will be powered by the quad-core Tegra 3 chip, which explains the close to 60fps results in the graphics benchmark test. The submitter is listed as
S1
, which is also the codename of the first Sony Android tablet, so the V150 is likely a souped-up successor.
now seems pretty logical, and not only forced by the inevitability of the new iPad launch. Resolution is actually appearing as 1280x752, indicating space reserved for Android's navigational strip at the bottom.
If the V150 sees the light of day in this quad-core reincarnation, it will indicate that Sony is against quad-cores in principle, just not for tablets, obviously.