Belle UI Icon Pack for Android is now updated
8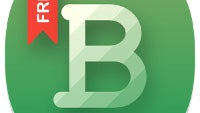 The Belle UI Icon Pack is one of the prettiest selections of icons that you can use to replace the tiresome stock icons that everyone has. Now, it has been updated adding a little more polish, and now encompassing a whopping 1350+ custom icons that cover pretty much every popular Android app you can think of.
The Belle UI Icon Pack is compatible with most popular launchers, and it comes in a free and premium versions, and it adds an Android 5.0 Lollipop app drawer style, new material design wallpapers, and quite a lot of other nice extras.
Belle's signature feature is the rounded shape of the icons, somewhat reminiscent to the good old days of Symbian/MeeGo, and the screenshots below really do a great job illustrating the style that you get. Take a look below.