Beautiful Widgets 5.1 arrives with tablet sizes, new animations and bug fixes
7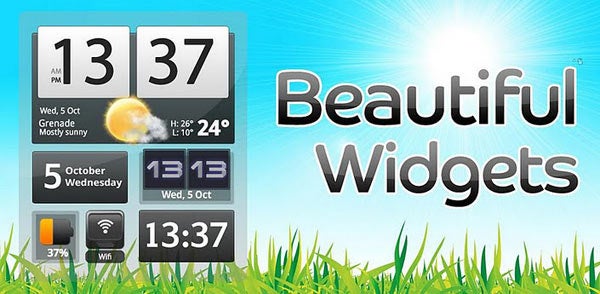 The latest 5.1 version of the mighty popular Beautiful Widgets just hit the Google Play Store and this time it has sizes optimized for tablet owners as well.
The changes don't stop here, though, as there is a new weather provider, new Forecast Fragment Lifestyles, 6x1 or 6x2 size widgets for tablets, a beta channel, and a brand new layout for the 4x1 weather widget.
WeatherUnderground is the new info provider, in addition to AccuWeather, and you can also remove geolocation and disable animations for weaker handsets, or to save on battery now. The 5.1 update also addresses numerous bugs and issues, including the Daydream animation one.
Recommended Stories