Back to school 2012: your guide to tablets
16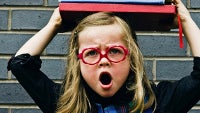 Labor day is close and you know what that means right? Get that backpack ready, the school year is about to start. You might be upset about it, or you might be happy to reunite with people you haven't seen in the summer, but the start of the school year is also the time and place to check how much everyone's changed.
Our fellow geeks, will notice that more and more people have now gotten a tablet, and to keep up with the times here is our guide to the best tablets to go back to school with.
Thumbnail image courtesy of Zoobug.