Average user looks at phone 150 times a day: here is what we are looking at
11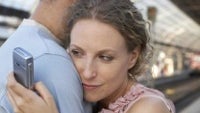 Have you ever heard about the 150 number in the context of cell phones? In 2010, Nokia found 150 is the number of times the average person looks at a phone every single day. And here we are not talking just about smartphones, feature phones as well.
All earlier studies had this number below 100 so having the then new report about the reality being 50% higher is quite shocking. Interestingly, T-Mobile has confirmed the same number for the U.S. market in a study of its own last year. And in the UK, claims are that number has reached 200.
But what are people really looking at all those times? Former Nokia executive and currently market analyst Tomi Ahonen paints a picture of the habits of the average user. Take a look and let us know - what do you look at most on your phone?
source:
Communities Dominate Brands