At Bat app for iPhone 3.0 update brings live baseball games streaming to your iPhone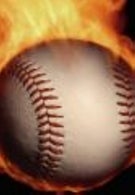 The iPhone 3.0 OS upgrade brought many new things to the device. For sports fans, one of the best things it brought was the ability to watch full Major League Baseball games, streaming over your touchscreen, with the help of the At Bat application. Starting yesterday with the White Sox-Cubs match-up from Wrigley Field and the Tiger-Cardinals contest from Busch Stadium, up to two games a day will be made available for streaming.
For those already using At Bat, this is a free upgrade. Others can sign up at the App Store for $9.99 which will allow you to watch games on your iPhone for the rest of the season. The games will be made available over both Wi-Fi and AT&T's 3G network. Blackout restrictions will apply. Play Ball!
source:
MLB