Asus refutes 3G Transformer Prime rumors, not working on one
2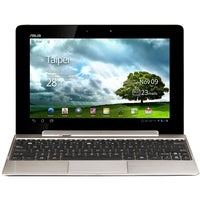 If you have been waiting for a 3G version of the
Asus Transformer Prime
to be released, you're in for a disappointment. Asustek Computer – the company that brought us that otherwise awesome slate, just announced that
"no such product exists on its current roadmap"
. The statement was made in response to speculations that such a model is in the works. That being said, the chances of seeing a 3G-enabled Transformer Prime at all have shrunk to nearly null.
Soon after the Transformer Prime was announced, Asus mentioned that whether a 3G model will ever launch or not would depend on the demand for one. And as it becomes evident, the company does not believe that the market for a 3G Transformer Prime is big enough. However, Austek confirmed that future high-end members of its Transformer lineup are expected to come with 3G support.