Art puts forward questions of overwhelming influence of devices
18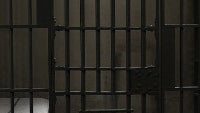 The smartphone revolution happened in 2007 with the launch of the iPhone and as much as it has changed mobile devices, many are wondering whether such an intimate contact with the web is just too overwhelming. With notifications ringing in from all sides, it sometimes seems more like we serve our phones rather than them serving us.
These latest artistic renditions created for a print campaign for Outside's Go Magazine portray the iPhone as a huge prison in the desert. Created by artist Felipe Luchi, the iPhone picture is part of a three-image series about technology and its imprisoning effect. The other two pictures are of a mouse, a symbol of traditional computing, and of a clock.
Do you agree with the message in the images? Is technology liberating, or overwhelming, imprisoning, what's its effect on you?
source:
Felipe Luchi
via
Twisted Sifter