Are some iPhone 4 pre-orders already shipping out?
This article contains unofficial information.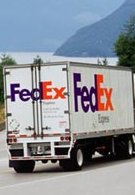 The next few days will surely be interesting as we slide into the eventual launch of the iPhone 4, but there might be a slight possibility, and we mean very slight, that there will be some future owners who might see their prized handset at their doorstep a tad earlier than expected. There have been reports from various people that the iPhone 4 has begun to ship out – with one individual expected to see their handset on the 23rd. We know that plenty of people will be looking outside their windows to see if the big FedEx truck is rolling down their street road with their expected surprise in tow. Naturally there will probably some people who will be one step ahead by standing at their front doors ready to sign that slip and receive their prized possession.
Apple iPhone 4 Specifications
source:
Gizmodo
&
BGR